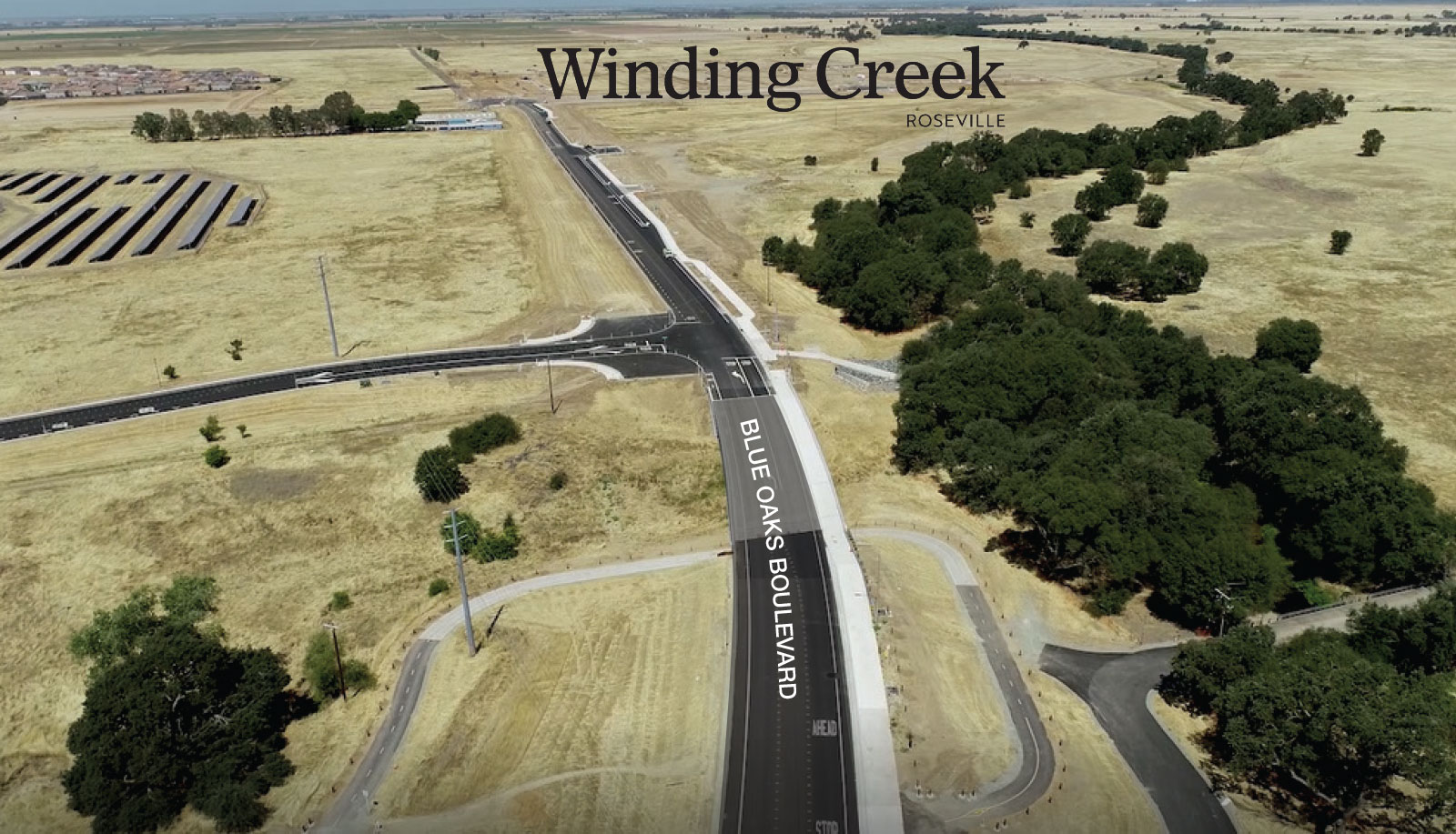 August 27, 2020
Travel Made Easier in West Roseville
Commuting in west Roseville just got a little more convenient with the completion of road construction connecting Blue Oaks Boulevard, Westpark Drive and Westbrook Boulevard.
Contracted by the City of Roseville, Anthem United, the developer of the highly anticipated Winding Creek community opening in early 2021, agreed to fund and construct these roads to make life to and from the community more accessible for its future residents and for the broader Roseville community.
Anthem United's contribution to this road construction sees Blue Oaks Boulevard extend westward and northward, intersecting the Westbrook Boulevard extension. In addition, Westpark Drive North will meet Blue Oaks Boulevard, an undertaking which homebuilder Lennar was tasked with.
The road extensions are cost-effective and timely additions that will dramatically improve emergency response times by around 50% from Fire Station 9 to west Roseville. These additions will increase transportation flexibility for all, cutting time-consuming routes and easing congestion for not only emergency services vehicles needing to make haste but also ordinary residents on the go.
With more roads leading to where you need to be, life in Roseville is more connected than ever before. For more information on this project and to stay up to date on what's happening in Roseville, click here.